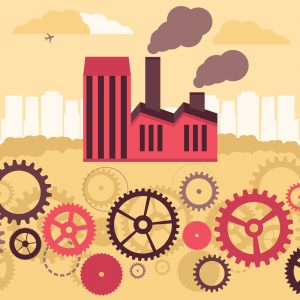 CTC's team works with rural communities and electric utilities to evaluate the cost and feasibility of developing government-owned networks and other strategies to increase service to unserved and underserved areas, and evaluate incentives to help lure private carrier deployment.
We fully understand that rural development projects must make the most of limited resources. We have designed networks that utilize microwave, WiMAX, Wi-Fi, and TV "White Spaces" systems—technologies that can provide cost-effective solutions for better rural connectivity.
CTC also prepares strategic "blueprints" that can serve as a guide for communities ready to take further steps in deploying communications infrastructure.
Access Humboldt (CA)
Working with an organization that represents Humboldt County and the cities of Eureka and Arcata, California, CTC prepared a network design, feasibility analysis, business plan, and federal grant application. The hybrid fiber/wireless network we designed was intended to serve anchor institutions and remote Native American communities, and to enable private sector provision of broadband services to residences. The regional network included point-to-point microwave and point-to-multipoint broadband wireless technology.
Easton Utilities (MD)
CTC performed a feasibility study for expanding network infrastructure for Easton Utilities, a local power and water utility that also offers broadband Internet service. Easton, Maryland is located in rural Talbot County on the eastern shore of the Chesapeake Bay. Our staff conducted a drive through of potential routes where Easton Utilities could build out its fiber infrastructure to reach unserved or underserved rural areas. The team then prepared preliminary fiber backbone architecture planning and included cost estimates for build out construction. The report also included initial business plan recommendations to help guide future infrastructure expansion deliberations.
Garrett and Allegany Counties, MD
CTC advised the rural counties of western Maryland regarding strategic plans for expanding broadband for economic development and education purposes. Central to that effort was our ongoing assessment of existing and potential program support and funding programs that can serve to support the counties in their efforts to expand broadband availability and use. We evaluated a wide range of opportunities, from the newly created Connect America Fund (under the USF reform work underway at the FCC) to the E-Rate program (which has the potential to expand broadband use to schools and libraries in a competitive manner if undertaken correctly) to a range of loan and grant programs administered by the U.S. Department of Agriculture.
Hoopa Valley Tribe, CA
CTC provided Tribal authorities with a feasibility study and preliminary engineering design for the construction of a high-speed communications network to provide broadband Internet access across the 144-square-mile Hoopa Valley Indian Reservation in rural Northern California.
Lake City, CO
CTC developed a conceptual design for a fiber-to-the-premises (FTTP) network in Lake City. The project included a description of FTTP architecture alternatives, a budgetary implementation cost estimate (fiber and required electronics), considerations for the detailed design, insights on how the conceptual design would support various business models, and a summary of estimated annual operating costs.
OpenCape (MA)
CTC researched and prepared an extensive analysis of the broadband communications needs of government, public safety, business, and residential users across Cape Cod, Massachusetts. The report explored the business case for a proposed OpenCape broadband network, including the role and opportunity for a private sector partner. CTC discussed the functional differences between fiber-to-the-home technologies with existing network infrastructure. The report also summarized a range of potential benefits of enhanced broadband access, including cost savings to the community, enhanced public safety, and reduced carbon emissions.
After completing the feasibility and needs assessment report, our team assisted OpenCape in preparing business plans and pro forma documents for its federal BTOP grant submission. The application was successful, and OpenCape was awarded more than $32 million in federal funding for the construction of a 350 mile, open access, fiber-optic and microwave network.
State of New Mexico
CTC wrote a guidebook for New Mexico's local governments to lead them through the business, financial, and strategic planning necessary to implement city- or county-owned broadband networks. We completed a comprehensive statewide strategic plan for deployment and adoption of broadband in the State of New Mexico. We developed a detailed plan and cost estimate for building fiber to the unserved business areas of the state, with associated recommendations. We currently are supporting the state's Office of Broadband and Geospatial Initiatives on a range of broadband planning efforts.
Summit County, CO
Summit County, Colorado, is a rural county deep in the Rocky Mountains. Despite its proximity to significant communications infrastructure, and the demand created by its residents and visitors, the County lacks sufficient access to reliable and robust broadband access, both wired and wireless.
To identify strategies that will help the County reach its goals—including improved broadband connectivity for residents, businesses, and public safety users; greater digital inclusion; the delivery of municipal services; governmental cost savings; and more efficient "connected government"—the County hired CTC to evaluate existing communications infrastructure, conduct outreach to the cellular carriers; evaluate potential solutions (including partnerships); and develop requests for information (RFI) to seek partners willing to engage on wireless or fiber-to-the-premises (FTTP) deployment in the County.
CTC's work with the County resulted in igniting discussions with major carriers who may be able to fill the coverage gaps in the County. Through the RFI process, the County now has a set of vendors that they are beginning to vet who may provide the County with a broadband solution that not only supports the County's initiatives, but also provides a foundation for Smart City and other goals of the Towns within the County.
U.S. Small Business Administration (SBA)
In a year-long market research and analysis project for the SBA Office of Advocacy, CTC evaluated the effect of broadband speed, price, and availability on small businesses in metropolitan and rural areas across the United States. The project included conducting and analyzing the results of a written nationwide survey; an evaluation of existing broadband products, services, and technologies; and an assessment of emerging technologies. Based on the market research and independent data analysis, CTC developed policy recommendations for improving small business broadband access. The final project report was delivered to the SBA and congressional committees in fall 2010.