Securing federal universal service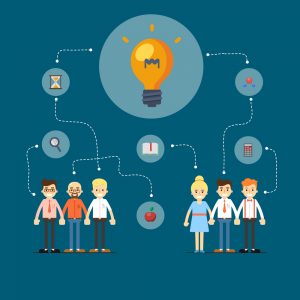 funding or grants can be critical to a public sector broadband network's ability to achieve financial stability. CTC has helped clients capitalize on these funding opportunities for more than 20 years.
Our team has deep experience with federal, state, and regional grant programs. We help clients identify program options and develop appropriate funding strategies that align the clients' network designs and business planning with available funding opportunities. This process may involve developing requests for information (RFI) and requests for proposals (RFP) to identify potential public-private partnership opportunities.
We also serve clients through the tactical phases of the grant process, from researching and writing applications to developing budgets. We provide post-award services, too—from compliance and due diligence to oversight of project implementation and ongoing funds management guidance.
The following are some of the funding programs with which we have engaged on behalf of our clients.
Universal Service Program (E-Rate & Healthcare Connect Fund)
CTC supports both billed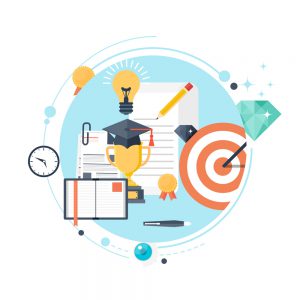 entities and municipal service providers with the federal Schools and Libraries Program (commonly known as E-rate) and Healthcare Connect Fund Program (commonly known as HCF).
In addition to facilitating educational workshops and preparing reports that demystify these processes for clients, we have also worked closely with local governments, school districts, library districts, and qualified healthcare providers and consortia to guide them through the proposal and application processes.
Our E-rate and HCF engagements have encompassed strategic planning, data collection, benchmarking of clients' current services, recommending network technologies, drafting and evaluating RFPs and RFP responses, preparing draft E-rate forms (including Forms 470, 471, and 474), and facilitating follow-up communications with the Universal Service Administrative Company (USAC).
CTC has also developed E-rate thought leadership on a national level. Working on behalf of the Schools, Health, and Libraries Broadband Coalition (SHLB), CTC developed a methodology, conducted engineering and geographic analysis, and prepared a nationwide assessment of the cost to construct fiber to every unserved school and library in the country. CTC's team briefed the FCC Commissioners and staff on our methodology. Our model was cited in the FCC's 2014 report on E-rate modernization ("In the Matter of Modernizing the E-rate Program for Schools and Libraries").
USAC Clients
CTC has supported municipal government providers, school systems, and library districts nationwide in applying for and managing E-rate and Healthcare Connect Fund requests for support. Our clients have included:
Anne Arundel County, MD, Office of Information Technology – Strategic, RFP response, and process support
Baltimore County, MD, Office of Information Technology – Strategic, educational, RFP response, and process support
Baltimore City Public Schools – Strategic, RFP creation and bid evaluation, and process support
Centre County (PA) Federation of Public Libraries – Strategic, RFP creation and bid evaluation, and process support
Clarksville (TN) Department of Electricity – Process support
East Baton Rouge (LA) Parish Libraries – Strategic, RFP creation and bid evaluation, and process support
Free Library of Philadelphia – Strategic support
Howard County, MD – Strategic, RFP response, and process support
Commonwealth of Kentucky – Strategic and educational support
KINBER (PA) – Educational support
Knight Foundation – Strategic, RFP response, and process support
Oconee County, SC – Strategic, RFP response, and process support
City of Pasadena, CA – Process support
City and County of San Francisco – Strategic support
Tennessee Valley Public Power Association, Inc. – Strategic and educational support
Wichita (KS) Public Library – Strategic, RFP creation and bid evaluation, and process support
Appalachian Regional Commission
The Appalachian Regional Commission (ARC)—a partnership among federal, state, and local government—provides grants for infrastructure projects that improve the region's economic competitiveness, among other goals. CTC wrote a successful application for an ARC grant to support an innovative wireless broadband infrastructure project in Garrett County, Maryland (a rural, mountainous community with a thriving tourism sector and a need to support telecommuters and home-schooling families).
CTC helped the County with engineering and strategic and business planning for expansion of middle-mile fiber—then helped negotiate with a private partner to leverage that fiber to support the deployment of a fixed-wireless broadband network.
The private partner is matching the public investment with its own capital and will assume operating risk. The County contribution (which was matched with ARC development funds) made the economics of this opportunity attractive to the private partner.
The fixed wireless "TV White Spaces" network will serve up to 3,000 currently unserved homes in the most remote parts of the County.
This innovative technical solution to the County's lack of broadband was featured in a 2017 "Motherboard" article, "Rural America Is Building Its Own Internet Because No One Else Will".
U.S. Department of Agriculture
In 2018, Congress made the first major appropriation for broadband infrastructure deployment in a decade when it allocated $600 million in funding for the ReConnect program. The program is being developed by the U.S. Department of Agriculture's Rural Utilities Service (RUS), which oversees grants and loans designed to help underserved rural communities enhance their broadband services.
CTC has advised a number of clients on RUS grant applications (including for the Broadband Initiatives Program established by the Recovery Act in 2009) and has reviewed business plans and projections that make use of RUS loan funds for entities such as UTOPIA, the regional non-profit open access fiber network in suburban and rural Utah.
CTC also advised Grant County, Oregon, and a number of rural California counties and tribes regarding the USDA's Community Connect program, which provides grants for communications infrastructure in low-income areas.
U.S. Department of Commerce's National Telecommunications and Information Administration (NTIA)
CTC supported more than a dozen clients with tasks related to the Broadband Technology Opportunities Program (BTOP)—the federal initiative that distributed Recovery Act funds to expand broadband infrastructure via the Department of Commerce's National Telecommunications and Information Administration (NTIA). Our BTOP work started with the first round of applications in 2009 and continued through due diligence and project implementation tasks for successful grantees.
During the BTOP application process, CTC developed business plans and pro formas for several successful applicants, including the $22.5 million Urbana-Champaign Big Broadband project, the $115 million One Maryland Broadband Network (OMBN), the $32.1 million OpenCape project in Cape Cod, and Washington, D.C.'s $17.5 million Community Access Network (DC-CAN).
We developed a sustainable business model and evaluated business plans for KINBER, the BTOP-funded statewide network in Pennsylvania. We also helped EAGLE-Net, the statewide network in Colorado, to devise a sustainable business strategy, and are now providing business planning and strategic planning services.
CTC helped to secure additional NTIA funds from the Public Safety Interoperable Communications (PSIC) grant program on behalf of the National Capital Region's (NCR) public health and public safety communications projects.
U.S. Department of Commerce's Economic Development Administration (EDA)
The Department of Commerce's Economic Development Administration oversees the Economic Development Assistance (EDA) program, which has provided economic assistance to distressed communities for many years. Public broadband projects in economically distressed communities are eligible for funding under the Public Works and Economic Adjustment Assistance programs.
CTC currently is supporting a number of clients with applications for EDA assistance. As part of our work, we review the client's general eligibility and the defined project area. We then support the client in crafting an initial proposal for review by and submission to EDA. This effort involves engaging with a regional representative of EDA to discuss the project before submission and evaluating input from the client on current economic development plans.
U.S. Department of Homeland Security
The Department of Homeland Security's Urban Areas Security Initiative (UASI) offers grant funds for the specialized public safety needs of dense urban communities. CTC has provided business case development and ongoing business planning support to three significant UASI grant-funded projects in the National Capital Region (NCR), encompassing Washington, D.C. and almost two-dozen surrounding jurisdictions:
The NCR Interoperability Program's fiber-optic public safety network (NCRnet) supports a range of governmental functions and support agencies at the local and state level. Our involvement with this project began immediately after 9/11, when we were asked to evaluate the feasibility of such a project; that feasibility study later served as the basis of the successful grant application to DHS.
The NCR Patient Tracking Microwave Project supports a stakeholder group comprised of public health providers and health care institutions.
The NCR emergency communications regional video-conferencing network provides constant, interactive, high-end emergency communications to thousands of public safety sites and first responders, as well as a broad range of other government users.
CTC is fluent in the specific requirements of these public safety grants, and in the careful ongoing management required by their highly specific requirements. We work closely with local officials to train their personnel, and our staff also has direct experience preparing budgets and arranging them in a grants management system; creating and submitting reimbursements; preparing quarterly financial reports; interacting with granting authorities; preparing grant close-out reports; and assisting with grant audits.