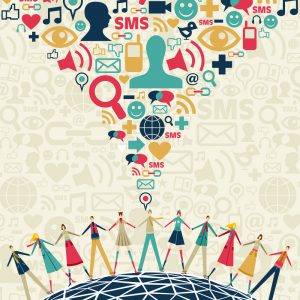 For more than 25 years, CTC has provided expert and independent services on the technical, strategic, and business aspects of ensuring broadband for local communities. CTC develops network solutions and public-private collaboration to fill inequitable broadband gaps. CTC works with local communities to develop technology strategy to offset market distortions that create digital haves and have-nots.
Recent trends give greater urgency to this work. Greater reliance on broadband has exacerbated rather than relieved digital inequities. And as our economy and our democracy become more dependent on digital platforms, the resulting inequalities in our populations increase.
Scientific Research Methodologies: CTC offers innovative needs assessment, focus group, survey, and statistical analysis methodology to better understand local needs, barriers to broadband access, adoption, and use, and public-private collaboration. Our mix of qualitative and quantitative research of underserved groups provides a sound basis for policy-oriented broadband initiatives that seek to increase digital inclusion.
Innovative Inclusion Strategies: CTC builds strategy around local market conditions, supporting infrastructures, and sustainable business models. We develop inclusion strategy in areas ranging from new fiber and wireless networks to public-interest P3s to programmatic efforts focused on education.
Dedicated Team: CTC's digital equity/inclusion team includes the following staff:
Ziggy Rivkin-Fish, Equity/Inclusion Team Lead: Ziggy's expertise is in quantitative and qualitative research as applied to technology policy and inclusion. Over 15 years at CTC, Ziggy has developed a variety of needs assessment methodologies. His certification in IT governance enables analysis of operational, organizational, and stakeholder inclusion. He has a graduate degree in sociology from Princeton University, with specialization in economic, organizational, and cultural matters.
David Talbot, Equity/Inclusion Senior Analyst: Dave leads a range of analytical, research, and needs assessment tasks. As a fellow at Harvard's Berkman-Klein Center for Internet & Society, he authored reports on municipal broadband and the impact of competition on broadband pricing. He previously worked as a senior editor and chief correspondent at MIT Technology Review, where he covered internet equity, communications, and energy technologies and policies.
Joanne Hovis, Esq. President: Joanne advises public sector clients regarding how to build strategy and opportunity for public–private partnerships in broadband and digital equity. She is a member of the boards of Consumer Reports, the Fiber Broadband Association, and the Benton Institute for Internet & Society.
Madison, WI
In the fiber feasibility study we prepared for the City, we analyzed a pilot project that the City had previously launched to provide broadband to low-income neighborhoods. Our team then delivered extensive analysis and recommendations related to fostering competition in the broadband market. Our goal was to help the City promote the wider availability of broadband services, including to unserved and underserved areas.
As a result of that analysis, we are currently working with the City to develop a comprehensive citywide fiber implementation plan that leverages the strengths of both the public and private sectors. The plan focuses on the City's Racial Equity & Social Justice (RESJ) goals to provide truly equitable service to every resident, regardless of race, ethnicity, gender, sexual orientation, disability, age, income, place of birth, place of residence, or other group status.
San Francisco, CA
In its "Fiber for San Francisco" project, the City and County of San Francisco established equity as a key goal in its evaluation of potential models for deploying fiber-to-the-premises (FTTP). We designed a citywide fiber architecture that would pass every residence in the City and developed an innovative public–private partnership model that would include subsidies to low-income residents to ensure they could access and afford broadband.
Seattle, WA
The City of Seattle tasked us with developing a feasibility study for delivering broadband to the City-sanctioned homeless encampments. We approached the task as we would any other engineering challenge—drawing on our GIS capabilities and wireless network expertise to develop a plan for deploying high-capacity Wi-Fi to those locations.