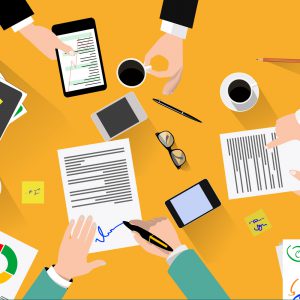 CTC offers incomparable expertise in developing business models and financial analyses for public sector communications networks. We have decades of experience providing independent financial and strategic guidance for public and non-profit communications networks, including those of state and local governments, municipal utilities, non-profit consortia, universities, and health care entities.
Our staff of experienced financial analysts and business strategists have analyzed both proposed communications projects and ongoing operations. We help identify business hurdles and opportunities, assisting clients to understand and market to potential customer segments. We also analyze regional markets for networking services and provide guidance on how to price broadband and dark fiber services.
CTC is committed to financial analysis that is fundamentally conservative in nature. We will not make projections based on overly optimistic assumptions. Our goal is to prepare well-documented financial projections so that decision-makers have a clear understanding of potential financial risks and rewards.
Alameda, CA
CTC conducted an exhaustive business case analysis and prepared expert witness testimony on behalf of the City of Alameda in a federal court case involving the business practices, business results, and ultimate sale of its fiber-optic enterprise. The testimony included a comparative analysis of business models employed by municipal fiber networks nationwide.
Boston, MA
CTC recently conducted business and strategic planning related to the City's options for deploying fiber optics to connect its public schools and government facilities. As part of that feasibility study, CTC's business analysts and engineers reviewed the engineering that the City had already completed; evaluated the stakeholders' previously identified needs and concerns; and analyzed both the City's existing infrastructure assets and the general scope of the fiber network envisioned by the City.
We then developed an RFI for the City to identify the fiber providers and potential providers in the public rights-of-way (PROW). We led extensive discussions with middle-mile and fiber-to-the-tower (FTTT) carriers about their potential roles in working with the City.
As a result, we determined that the fiber construction costs in the City are sufficiently high that the City should use existing infrastructure as much as possible. Accordingly, our engineers reviewed fiber that had been installed through the City's longstanding shadow conduit policy, which obligated infrastructure companies to provide the City with fiber and conduit under their franchise and PROW agreements. We prepared an RFP to establish partnerships that will enable the City to maximize use of existing construction and obtain dark fiber to schools and government buildings.
Baton Rouge, LA
CTC engaged with the City-Parish on the development of a multifaceted strategic fiber plan. Our project includes three primary elements. First, we assessed the feasibility of a broadband public–private partnership. Second, we developed an E-rate analysis and strategy to enable fiber deployment to every library and K-12 school. Third, we developed a "dig once" policy assessment and recommendations. Our work included conducting statistically valid market research, preparing an RFI to identify potential private sector partners, developing an engineering analysis and cost estimate for network deployment.
State of Connecticut
CTC is assisting the State of Connecticut in a number of critical areas of broadband assessment. Our work to date has identified technical and financial approaches to expanding broadband availability, fostering greater digital inclusion, and promoting economic growth and innovation across the state.
First, we analyzed the degree of need for State involvement and engagement in broadband. Based on our national experience, we evaluated Connecticut's standing relative to its competitor states, identified broadband gaps, and assessed incumbent plans for service and infrastructure expansion. CTC financial analysts evaluated the extent the State can improve competition in the middle mile by redirecting its existing telecommunications spending.
In addition, we evaluated the strengths and weaknesses of proposals submitted by potential private partners. Based on our analysis, our team developed a range of strategic options for the State and municipalities in Connecticut. To support decision-making by the State and its localities, we developed a cost estimate for a statewide Gigabit fiber-to-the-premises (FTTP) network—primarily at a county-based level. We also prepared case studies of best practices among state-driven Gigabit initiatives.
Our report, "Broadband in Connecticut: Opportunities for the State and Localities to Enable World-Class Broadband," discussed the importance of ubiquitous, affordable high-speed internet service and provided an overview of potential models for municipalities (including public, private, and P3).
Holly Springs, NC
CTC conducted a broadband needs assessment and developed a strategic approach and return on investment (ROI) analysis for the town's proposed fiber network implementation. Our team of project managers, outside plant engineers, and network engineers then designed and oversaw implementation of a middle-mile fiber network serving the town's community anchor institutions (e.g., schools and libraries) and major economic development partners.
Kansas Hospital Education and Research Foundation (KHERF)
CTC worked with KHERF on a technical strategy, business case analysis, and feasibility study to develop a high-speed network for healthcare providers throughout Kansas.
Keystone Initiative for Network Based Education and Research (KINBER)
CTC provided KINBER, a statewide fiber optic network in Pennsylvania and recipient of a $99.6 million federal grant, with extensive support in developing its business model and pricing schedule. Our team conducted interviews with KINBER project stakeholders to assess the statewide market for networking services. We combined this information with our existing, in-depth knowledge of public sector networking initiatives, markets, and pricing schedules. We then presented different business model scenarios based on varying take rates of the networking services offered. We gave preliminary marketing advice and conducted initial outreach on behalf of KINBER to potential new members. CTC also prepared engineering advice for how to cost-effectively deliver networking services.
Los Angeles Department of Water and Power
CTC completed a business and technology plan for the Los Angeles Department of Water and Power (LADWP) to determine the feasibility of using the Department's fiber network to offer services to the public and businesses. Our team assessed existing LADWP communications infrastructure and interviewed potential customers for networking services. Based on these findings, CTC discussed the potential benefits and risks associated with different business models and deployment strategies. We have also long served as technical adviser to the City of Los Angeles on fiber and cable matters and has performed long-term performance evaluation and inspection of existing broadband networks. CTC designed a fiber optic network for Los Angeles and advised the City on the technical feasibility of open access networking.
Madison, WI
CTC wrote a fiber-to-the-premises (FTTP) feasibility study for the City in mid-2016. Over the course of the engagement, CTC engineers and analysts inventoried the City's key physical infrastructure, including the Metropolitan Unified Fiber Network (MUFN); conducted interviews with representatives of City departments and stakeholders; researched the region's available broadband services and costs; evaluated potential public–private partnership business models; and developed pro forma financial statements for a City-owned fiber network. In addition to those tasks, we conducted residential market research to supplement the report's findings, and to help gauge the community's interest in broadband.
As a result of the feasibility study, we are currently working with the City to develop a comprehensive citywide fiber implementation plan that leverages the strengths of both the public and private sectors to facilitate deployment of a City-owned fiber network.
New Mexico Public School Facilities Authority
CTC researched the existing broadband infrastructure choices at each of the 800 public schools in the State of New Mexico and developed cost models (capital and operating) for upgrading the schools' existing broadband connections. Our report to the State legislature analyzed the technical, economic, operational, and financial considerations of a full range of strategies.
Ocala, FL
CTC developed a network feasibility study for Ocala Utility Services as the utility evaluated how to expand its existing fiber network. The report included a competitive assessment of existing private sector broadband services. We also conducted market research with statistically significant surveys of the local commercial and residential sectors to assess current and future demand for high-speed connectivity. Based on these results, our team offered three options for potential network expansion. Each of the proposed scenarios included in-depth analysis of financial costs, business models, and potential benefits to the community.
State of Ohio/JobsOhio
CTC assisted JobsOhio to assess and benchmark the State's marketplace for business broadband communications. We identified strengths and weaknesses with respect to core infrastructure, levels of competition, products and services, and pricing—with a focus on the business and enterprise markets.
We found that the existing broadband environment for large businesses is strong in Ohio's major cities. Outside of the major cities in the State, we found that regional middle-mile networks and gigabit wireless are a differentiator for business broadband service. CTC also examined retail broadband services for small businesses in other neighboring and competitor states, and found that it is improving, but may still lag behind.
In addition, CTC wrote policy memos and documents for distribution to the media to provide high-level policy recommendations the State may wish to consider to attract new broadband investment and enhance broadband competition in the business market.
One Maryland Broadband Network
CTC provided extensive business planning, business modeling, and pro forma preparation for the State of Maryland's One Maryland Broadband Network (OMBN) program, a federal grant-funded initiative to build an interconnected fiber-optic broadband network that reaches every county in Maryland and provides backbone and middle-mile capacity for commercial carriers. CTC also prepared a market analysis and marketing plan for the 10-jurisdiction Inter-County Broadband Network (ICBN), which is the largest sub-grantee in the OMBN.
San Francisco, CA
In October 2017, the City released our study, "Fiber for San Francisco," which encompassed a fiber-to-the-premises (FTTP) feasibility study, sample design, and cost estimate, as well as a groundbreaking public–private partnership model. We will continue to provide strategic, financial, and technical advisory services as part of a broad effort to analyze the City's broadband options.
We previously prepared a series of path-breaking analyses of the feasibility of the City building and operating a fiber-to-the-premises (FTTP) network—including a system design and detailed analysis of candidate architectures and open access models. The project also included analysis of multiple business models and business recommendations customized for San Francisco's unique circumstances.
In another strategic initiative, CTC assisted the City in developing and evaluating options for backhaul to serve City-operated Wi-Fi service to the public and to residents of public housing.
CTC also provided ongoing consulting and strategic guidance with respect to an FTTP pilot and related technology projects, and helped the City with business planning, financial analysis, and engineering design to support its preparation of an extensive application for federal grant funding. The market research analysis provided measurements to predict emission reductions and other ancillary benefits of facilitating work-at-home initiatives through an FTTP implementation.
Seattle, WA
As Seattle's broadband consultant, CTC has delivered business, technical, and strategic guidance to the City as it has explored options for FTTP network deployment in light of its changing local marketplace and the emergence of new business models.
CTC developed a strategic plan that will recommend technical approaches to filling broadband gaps (e.g., in underserved neighborhoods) and a sustainable business model for deployment. CTC engaged various stakeholders and agencies on the City's behalf, and conducted outreach to private sector entities—including internet service providers and wireless carriers—through an RFI process. Our engineers and analysts evaluated the potential for P3s, examined the feasibility of using the City's fiber to support Wi-Fi, and provided a high-level financial and technical approach to fill broadband gaps.
This engagement followed multiple significant projects we have completed with the City and its electric utility over more than eight years. In 2015, we completed a major FTTP feasibility study that included residential and business market research, financial projections for multiple buildout approaches, and a risk assessment.
CTC previously performed market research and developed a feasibility study, a business case analysis, and an "off-the-balance-sheet" benefits analysis for a proposed citywide FTTP network. The first study, "FTTP Municipal Broadband Risks and Benefits Evaluation," included an internal needs analysis, market research of both residential and business customers; an assessment of competing services and technologies; and an evaluation of the business case and business risks.
Following on that report, CTC researched and wrote an "FTTP Benefits Evaluation," which explored the benefits of FTTP beyond the traditional balance sheet, including cost avoidance, monetary savings, and environmental impact. Notably, this report was one of the first of its kind to qualify and quantify (where possible) community-wide benefits of ubiquitous broadband connectivity such as enabling increased telecommuting, reductions in greenhouse gas emissions, and positive impacts on vulnerable populations such as the elderly and low-income residents.
In the third phase of the project, CTC advised the Mayor of Seattle regarding the U.S. communications market and business planning strategies for a citywide fiber enterprise. Our team led and facilitated a business planning working group comprised of the Mayor's senior staff, the directors of the City's electric and water/sewer utilities, and the City's Chief Technology Officer.