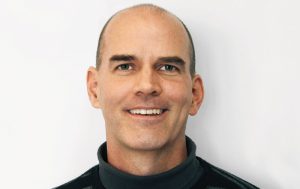 Andrew Afflerbach specializes in planning, design, and implementation of communications infrastructure and networks. His expertise includes emerging fiber and wireless technologies and state-of-the-art networking applications. As Chief Technology Officer, he oversees all engineering work performed by CTC Technology & Energy. He is a licensed Professional Engineer in the Commonwealth of Virginia and the States of Delaware, Maryland, and Illinois.
Andrew served as technical advisor to the government of New Zealand in its nationwide FTTP initiative, where he developed the reference architecture for the effort and led the specification and procurement strategy. He has planned and specified fiber optic and wireless networks for large cities, counties, and regions, and conceived and developed the super-regional interoperable fiber optic network in the National Capital Region (including the District of Columbia, Maryland, Virginia, and 22 large local communities). He is an experienced network planner who understands the business and financial implications of various network designs. He also leads the technical team conducting FirstNet planning for the District of Columbia.
Andrew was appointed to the Disaster Response and Recovery Working Group of the FCC's Broadband Deployment Advisory Committee (BDAC).