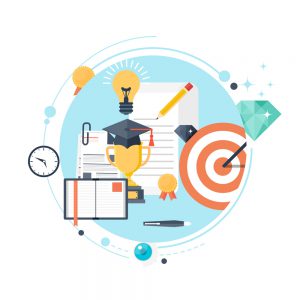 CTC's team has worked closely with stakeholders developing comprehensive strategies for school districts and library systems utilizing E-rate for support and government organizations bidding on provision of services to their libraries and schools. This support has included evaluating and benchmarking current services, recommending network technologies, drafting and evaluating RFPs and RFP responses in light of E-rate rules, and reviewing USAC required filings.
CTC's team has in-depth experience with the E-rate process for both billed entities and providers. In addition to providing basic educational programming regarding the E-rate process for clients, we have also worked closely with schools and libraries to guide them through the application process from initial filings and certifications via the online USAC databases, preparation and support of filing of draft E-rate forms (including Forms 470, 471, and 474), and various follow-up communications with USAC. This effort goes hand in hand with the strategic support we provide for schools and libraries and for government entities seeking to be providers for their school and library systems.
In addition to these engagements, we have also developed E-rate thought leadership on a national level. Working on behalf of the Schools, Health, and Libraries Broadband Coalition (SHLB), CTC developed a methodology, conducted engineering and geographic analysis, and prepared a nationwide assessment of the cost to construct fiber to every unserved school and library in the country. CTC's team briefed the FCC Commissioners and staff on our methodology. Our model was cited in the FCC's 2014 report on E-rate modernization ("In the Matter of Modernizing the E-rate Program for Schools and Libraries").
E-Rate Clients
Anne Arundel County, MD Office of Information Technology – Strategic, RFP response, and process support
Baltimore County, MD Office of Information Technology – Strategic, educational, RFP response, and process support
Baltimore City Public Schools (MD) – Strategic, RFP creation and bid evaluation, and process support
Centre County Federation of Public Libraries (PA) – Strategic, RFP creation and bid evaluation, and process support
Clarksville Department of Electricity (TN) – Process support
East Baton Rouge Parish Libraries (LA) – Strategic, RFP creation and bid evaluation, and process support
Free Library of Philadelphia (PA) – Strategic support
Howard County, MD – Strategic, RFP response, and process support
KINBER (PA) – Educational support
Knight Foundation Strategic, RFP response, and process support
Oconee County, SC FOCUS – Strategic, RFP response, and process support
Pasadena, CA – Process support
City and County of San Francisco, CA – Strategic Support
Tennessee Valley Public Power Association, Inc. (TN) – Strategic and educational support
Wichita Public Library (KS) – Strategic, RFP creation and bid evaluation, and process support