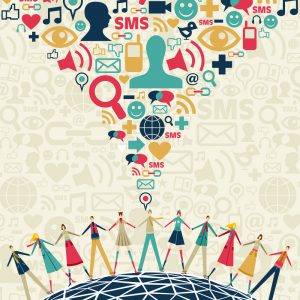 Many of our public sector clients share a common goal: expanding the availability and affordability of broadband services in their communities. This focus on bridging the digital divide reflects a belief that broadband is critical to educational achievement, economic advancement, and civic engagement.
It also recognizes the reality that a wide range of essential everyday functions is online and designed with an expectation that everyone has ubiquitous access; this range of functions includes government services, educational resources, applications for housing, financial and health records, and bus schedules.
Our clients' interest in digital equity will often act as a guide in every phase of a feasibility study or network master plan—from the needs assessment phase to the route design, financial analysis, and business model recommendations.
Madison, WI
In the fiber feasibility study we prepared for the City, we analyzed a pilot project that the City had previously launched to provide broadband to low-income neighborhoods. Our team then delivered extensive analysis and recommendations related to fostering competition in the broadband market. Our goal was to help the City promote the wider availability of broadband services, including to unserved and underserved areas.
As a result of that analysis, we are currently working with the City to develop a comprehensive citywide fiber implementation plan that leverages the strengths of both the public and private sectors. The plan focuses on the City's Racial Equity & Social Justice (RESJ) goals to provide truly equitable service to every resident, regardless of race, ethnicity, gender, sexual orientation, disability, age, income, place of birth, place of residence, or other group status.
San Francisco, CA
In its "Fiber for San Francisco" project, the City and County of San Francisco established equity as a key goal in its evaluation of potential models for deploying fiber-to-the-premises (FTTP). We designed a citywide fiber architecture that would pass every residence in the City and developed an innovative public–private partnership model that would include subsidies to low-income residents to ensure they could access and afford broadband.
Seattle, WA
The City of Seattle tasked us with developing a feasibility study for delivering broadband to the City-sanctioned homeless encampments. We approached the task as we would any other engineering challenge—drawing on our GIS capabilities and wireless network expertise to develop a plan for deploying high-capacity Wi-Fi to those locations.