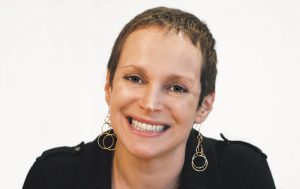 Joanne Hovis directs all of CTC Technology & Energy's business consulting, strategic planning, market assessment, and management consulting work. An attorney with a background in communications and commercial litigation, she is a recognized authority on the broadband market and community broadband topics—and on the evolving role of government in the provision of communications services to the public.
Joanne advises public and not-for profit clients regarding strategic and business considerations for building community broadband networks, and provides guidance on funding opportunities including E-rate and other federal programs. She has consulted to the Berkman Center for Internet and Society at Harvard University; the Corporation for Public Broadcasting; the Ford Foundation; the Knight Center of Digital Excellence; and OneCommunity, among other organizations.
Joanne serves as President of the National Association of Telecommunications Officers and Advisors (NATOA). She is also a member of the Benton Foundation's Board of Directors, and a charter member of the United States Unified Community Anchor Network (U.S. UCAN) project's Task Force on Community Anchor Network Economic Models.