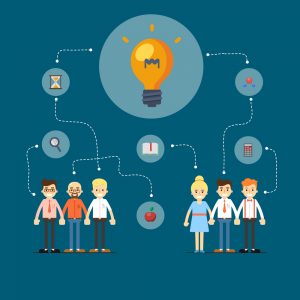 Securing state, regional, or federal funding can be critical to achieving financial stability. The grant application process, however, can be challenging without the proper experience and resources. And once a grant is awarded, the ongoing need for funds management and other compliance requirements can be a significant challenge for local governments and non-profit organizations.
CTC has years of experience serving clients through all phases of the grant preparation process, from researching and writing applications to preparing required addenda. For our many clients that have been awarded grants, we have also provided critical services across the grant lifecycle, from compliance/due diligence to oversight of project implementation and ongoing funds management guidance.
On behalf of our clients, we have successfully sought and managed grants from a range of sources—including the Universal Service Fund (E-Rate program for schools and libraries), the Rural Health Care Program, the Healthcare Connect Fund, and the FCC's Connect America Fund.
Appalachian Regional Commission
The Appalachian Regional Commission (ARC)—a partnership among federal, state, and local government—provides grants for infrastructure projects that improve the region's economic competitiveness, among other goals. In 2012, CTC wrote a successful application for an ARC grant to support a client's rural broadband infrastructure project, which will expand the availability of broadband services for its residents and increase economic development opportunities.
U.S. Department of Agriculture
The U.S. Department of Agriculture's Rural Utilities Service (RUS) oversees grants designed to help underserved rural communities enhance their broadband services; these have included the Broadband Initiatives Program established by the Recovery Act in 2009. We have advised a number of clients on RUS grant applications, and have reviewed business plans and projections that make use of RUS loan funds for entities such as UTOPIA, the regional non-profit open access fiber network in suburban and rural Utah. We have also advised a number of rural California counties and tribes regarding the USDA's Community Connect program, which provides grants for communications infrastructure in low-income areas.
U.S. Department of Commerce
CTC has supported more than a dozen clients with tasks related to the Broadband Technology Opportunities Program (BTOP)—the federal initiative that distributed Recovery Act funds to expand broadband infrastructure via the Department of Commerce's National Telecommunications and Information Administration (NTIA). Our BTOP work started with the first round of applications in 2009 and continued through due diligence and project implementation tasks for successful grantees.
During the BTOP application process, we developed business plans and pro formas for several successful applicants, including the $22.5 million Urbana-Champaign Big Broadband project, the $115 million One Maryland Broadband Network (OMBN), the $32.1 million OpenCape project in Cape Cod, and Washington, D.C.'s $17.5 million Community Access Network (DC-CAN).
We developed a sustainable business model and evaluated business plans for KINBER, the BTOP-funded statewide network in Pennsylvania. We also helped EAGLE-Net, the statewide network in Colorado, to devise a sustainable business strategy, and are now providing business planning and strategic planning services.
CTC helped to secure additional NTIA funds from the Public Safety Interoperable Communications (PSIC) grant program on behalf of the National Capital Region's (NCR) public health and public safety communications projects.
U.S. Department of Homeland Security
The Department of Homeland Security's Urban Areas Security Initiative (UASI) offers grant funds for the specialized public safety needs of dense urban communities. CTC has provided business case development and ongoing business planning support to three significant UASI grant-funded projects in the National Capital Region (NCR), encompassing Washington, D.C. and almost two-dozen surrounding jurisdictions:
• The NCR Interoperability Program's fiber-optic public safety network (NCRnet) supports a range of governmental functions and support agencies at the local and state level. Our involvement with this project began immediately after 9/11, when we were asked to evaluate the feasibility of such a project; that feasibility study later served as the basis of the successful grant application to DHS.
• The NCR Patient Tracking Microwave Project supports a stakeholder group comprised of public health providers and health care institutions.
• The NCR emergency communications regional video-conferencing network provides constant, interactive, high-end emergency communications to thousands of public safety sites and first responders, as well as a broad range of other government users.
CTC is fluent in the specific requirements of these public safety grants, and in the careful ongoing management required by their highly specific requirements. We work closely with local officials to train their personnel, and our staff also has direct experience preparing budgets and arranging them in a grants management system; creating and submitting reimbursements; preparing quarterly financial reports; interacting with granting authorities; preparing grant close-out reports; and assisting with grant audits.