Rural America faces a particular dearth of broadband and, in many cases, even cellular service—in large part because the private sector cannot generally make a business case for deploying services where population densities are too low and the terrain is too challenging. The services that are available in rural communities, such as DSL or satellite connections, are quickly becoming outdated in relation to the bandwidth needs generated by applications like streaming video, cloud computing, and tele-health initiatives.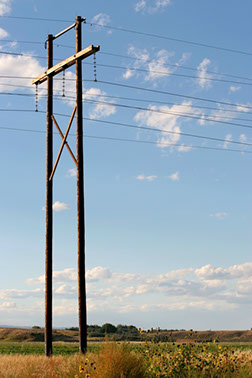 To help rural governments meet their citizens' communications needs, CTC's team works with municipalities and rural electric utilities to evaluate the cost and feasibility of deploying government-owned networks. We fully understand that rural development projects must make the most of limited resources. Here CTC's extensive engineering experience with a multitude of networking technologies is a real asset. We have designed networks that utilize microwave, WiMAX and Wi-Fi systems—technologies that can provide cost-effective solutions for better rural connectivity. CTC also has a long track record of assessing how existing infrastructure can be leveraged and best incorporated into future strategic plans.
CTC also prepares strategic "blueprints" that can serve as a guide for communities ready to take further steps in deploying communications infrastructure; and we evaluate incentives that communities might develop to lure private carrier deployment.
10613 Concord St. Kensington, MD 20895 | 301.933.1488 | info(at)ctcnet.us | © Columbia Telecommunications Corporation 2013